Gladwell, a retrospective

Reading Malcolm Gladwell's What the Dog Saw feels like playing the first album of a favorite band. We love the group's chart-topping hit albums, but there's something special about revisiting their earliest music. It may be rough and disconnected in some places, but the sound is there — that same genius and unique beauty. What the Dog Saw compiles several years of Gladwell's essays for The New Yorker magazine, and in them we find the seeds of his bestselling books, The Tipping Point, Blink and Outliers.
Nolan Meyers, a likable computer-science whiz at Harvard who had a job waiting for him after graduation at any tech company he wanted, could be called an "outlier." It seems ketchup, despite the dozens of variations that people try to create, may have already hit the "tipping point" more than 100 years ago under Henry Heinz. And Cesar Millan, the "dog-whisperer," perhaps employed the ability to "think without thinking" to become famous for his understanding of dog psychology.
I knew nothing of Gladwell before approaching his trilogy for RedFence, two years ago, but it's easy to see the genesis of his books infusing his earlier work. Many of the themes for those books first appeared in these pieces from The New Yorker. Aside from that, only his sharp mind and ingenuity connect these stories. They cover everything from football drafts to serial killers to big business strategies.
I read What the Dog Saw over the course of more than five months, and it did not hinder my appreciation of the book in the slightest. It is equally enjoyable whether you plow through it in days or read a story every Saturday afternoon for months.
Gladwell's journalistic skills (he worked as a business and science reporter for The Washington Post before coming to The New Yorker), shine brightly throughout the book. He seems to pull out an entirely new area of expertise and knowledge for every story. There is so much detail and substance to Gladwell's writing, in fact, that one could easily write a lengthy review of each story in What the Dog Saw.
Writing at such depth requires Gladwell to deeply immerse himself in his subject. It means extensive interviews with the main subject; wide-ranging research in the topic at hand; a working knowledge of business, science, and legal functions; and the precision and clarity to put it all back together. The hallmark of good journalism, after all, is its ability to break down complex information and present it in a form that is both understandable and interesting to the reader.
As Gladwell says himself in the preface to the book:
"Good writing does not succeed or fail on the strength of its ability to persuade. Not the kind of writing that you'll find in this book, anyway. It succeeds or fails on the strength of its ability to engage you, to make you think, to give you a glimpse into someone else's head…"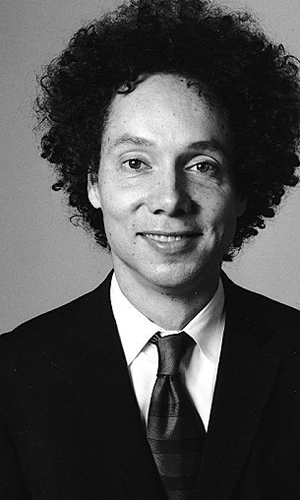 And that's exactly what I found on every page of What the Dog Saw. Gladwell's essays are plenty persuasive, but they grab us because they're interesting. He knows precisely what details to include and what questions to ask to get readers hooked. He knows how to grab on to the human element of the story and start us asking our own questions.
Like any writer, of course, Gladwell doesn't hit a home run in every story. I personally thought that his stories about birth control pioneer John Rock and the Enron scandal got a little too bogged down in details and technicalities. Even though he needed most of them to support his theses, they were boring.
Gladwell does, however, hit for an awfully high average, which is why this compilation is worth reading if you haven't followed him over the years.
Strangely, the one critical weakness in What the Dog Saw is good news for readers: you can access all of the essays in the book for free at gladwell.com in the New Yorker archive. If you buy the book, you aren't paying for the content as much as a convenient packaging of Gladwell's best essays — his "Greatest Hits" album, as it were. It appears that Gladwell — or the publisher — decided to ride his wave of popularity with a cheap money-maker. So if you're cheap and don't mind reading things on the internet, I recommend passing on this one. Look up the list of chapters in an online book preview and read them on his website.
Like the rest of Gladwell's books, What the Dog Saw is both a cautionary tale and an encouragement. There is hope for the future, but first we must learn to question our gut intuition and rethink our understanding of the world. As he shows again and again, people get a lot of things just plain wrong. Even though our assumptions and intuition are important, they're not always right. Who would have thought that choking and panicking were two entirely different phenomena, or that job interviews hardly tell us anything about how well an applicant will perform on the job? As Gladwell warns in one of his stories, The New-Boy Network, "Social progress, unless we're careful, can merely be the means by which we replace the obviously arbitrary with the not so obviously arbitrary."
Gladwell's work calls us to be better than that.

Posted on 08/30/2011 01:00 AM by Titus Daniel Gee