Young Eyes, Deep Insights

Everyone loved Margo Roth Spiegalman. Even her next door neighbor, Quentin, though he thought himself stratospheres below her – a band geek and nerd. Then one morning, Margo disappeared.
Quentin searches for his friend in the upcoming novel Paper Towns by Printz Medal-winning author John Green. The 29-year-old author has won fame in recent years for his two previous novels, Looking for Alaska and An Abundance of Katherines, and also for his online projects – including nerdfighters.com, a site that he hosts with his brother Hank, an ecology writer and web designer. Fans of John Green's books and other "Nerdfighters" have been anxiously waiting for this new release, to hit store shelves October 16, 2008.
Displaying his new media savvy, Green recently added to the reading experience of Paper Towns by compiling a musical playlist for it on his blog. Songs like "Game Shows Touch Our Lives" by Mountain Goats or "Piazza, New York Catcher" by Belle & Sebastian, capture the young drive and emotion that this book holds.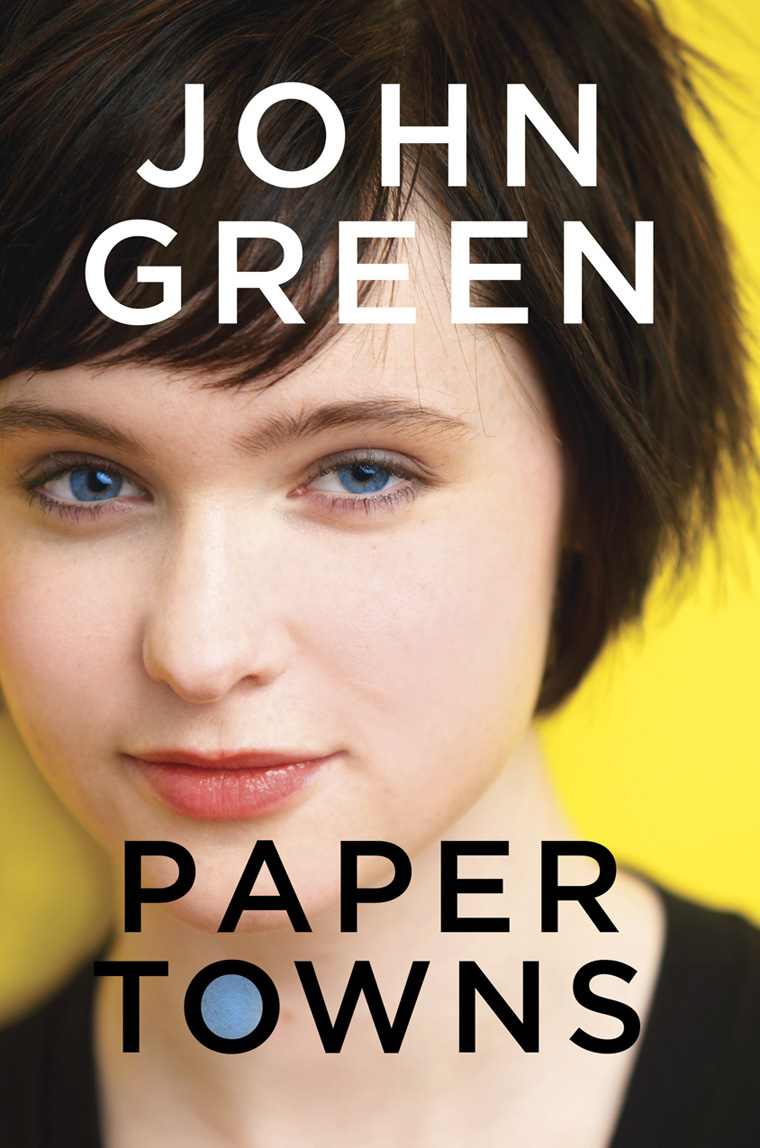 Paper Towns follows Quentin as he trails the missing Margo. The night before she vanished, the girl took Quentin out for a wild night racing about town and enacting a plan only Margo knew – but that involved catfish (three to be exact), a dozen tulips, Vasoline and blue spray paint among other things. She promised Quentin the best night of his life, and it was. As morning neared, the two parted ways and went to their respective homes. The next day, Quentin arrived at school anxious to see Margo only to find that she has disappeared, leaving him to trace the clues in hopes of finding the girl he always loved, yet never knew.
In his first two novels, John Green explored the complexity of high school relationships. His female protagonists are strong and passionate, and their male counterparts tend to follow in their footsteps. Paper Towns is no different, with Margo as the strongest (though missing) character. Quentin examines every small clue she left behind, following strings that lead him only to other clues on other strings.
Along the way, the young man contemplates some of life's bigger mysteries, with Walt Whitman's Song of Myself at his side and two ultimate nerds as best-friend helpers. This middle portion of the book may seem a bit sluggish to some readers, but the author's work here is what makes Paper Towns brilliant. Here John Green goes beyond a story about high school relationships and looks at issues that any person might face. This author already has proven that he understands teenagers' struggles and problems. Now he goes a step further. In Paper Towns his prose is humorous and
intelligent, displaying genius insights and his abilities as a master weaver of webs. By the end of the story, the reader has fallen in love with his characters and rallied behind Quentin as he comes closer and closer to finding Margo. Paper Towns is, thus far, John Green's crowning achievement in young adult books.
Paper Towns has something for everyone. While the characters may only be highschoolers, this book will catch anyone's attention with its hope, depth, and seriousness. Coming from an author like John Green, who already earned the 2006 Michael L. Printz Medal for Looking for Alaska and the Printz designation of "Honor book" a year later with An Abundance of Katherines, it is no surprise that this book, too, is brilliant. Green's characters will not be forgotten soon.


Book: Paper Towns
Author: John Green
Publisher: Dutton Juvenile
Date: October 16, 2008
Available at: All major booksellers
Price: $17.99
Images courtesy of Penguin Young Readers Group

Posted on 10/08/2008 01:00 AM by RedFence